Our team
Much like our enchanting products, our team is a unique concoction of people.
World-class scientists, engineers, artists, marketing and innovation experts work together to find new paths to people's hearts and health.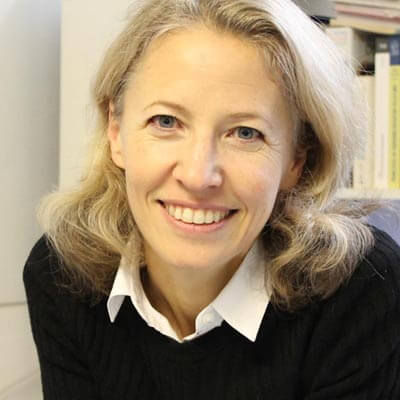 Cecilia Ezaz-NikpayCompany Manager
Always first to the table at product tastings. Economist and former management consultant with Enjoin Partners and McKinsey. Likes problem solving, visiting industrial sites and writing too long emails. Lights candles at random, like all Swedes.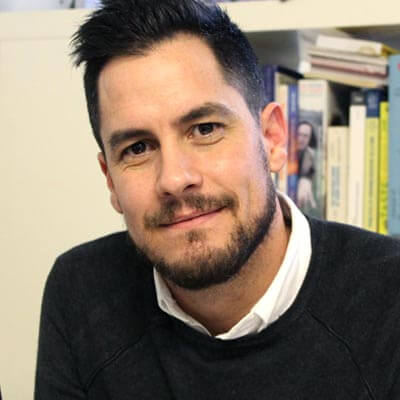 Antonio Gavira
Operations and Finance 
Energetic, smiling, and Spanish; multi-tasks on a daily basis and reads minds as astutely as he reads excel sheets. Ready for the battle every time it is necessary, may it be expediting orders at the speed of light, or perform charades in the office. And he is a rock star by night – no kidding!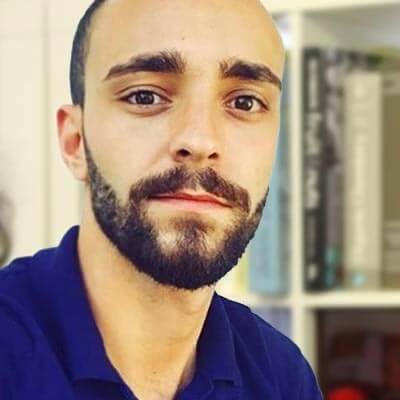 Pasquale Russo
Art Director
Artful architect and designer fuelled by espresso. An unbeatable eye for detail, and exceptional talent for herding cats, are his sharpest weapons. As an Italian master of all things, he makes the hardest work look breezy.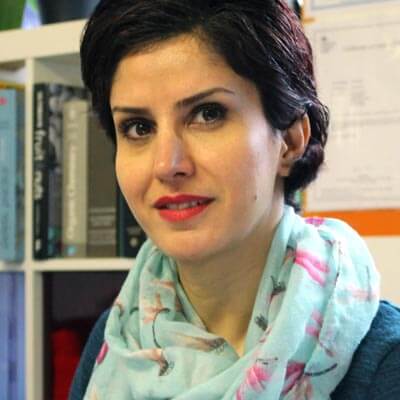 Fatemeh Farahani
Innovation
Trained in fine arts, a creative artist who loves using her colour palette of natural ingredients and flavours to create beautiful, healthy products. There is no taste challenge that she cannot solve in a surprising way. Cooks heavenly Iranian dishes for her colleagues.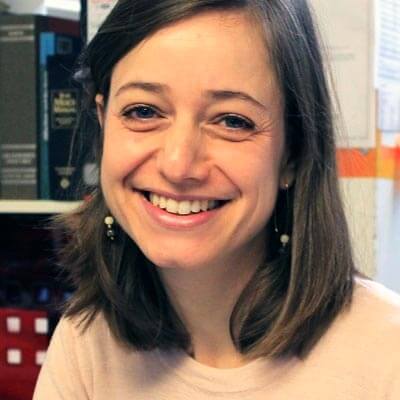 Aurelie Geronimus
Innovation
Psychologist by training, foodie by passion and by French heritage. Loves and leads culinary explorations in our lab, but when throwing off her apron, she is as astute in her role as management consultant, and as our lead designer of projects on consumer insight.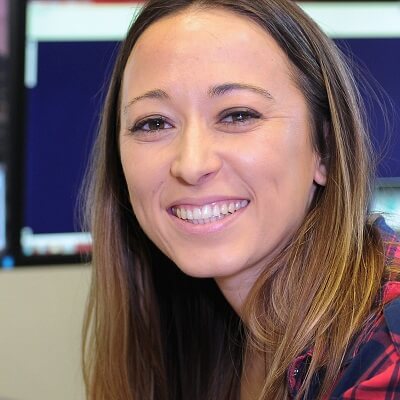 Dr. Virginia Martin
Innovation
Sunnily natured scientist with PhD-expertise on materials and packaging. Broad knowledge in food engineering, particularly in drink applications linked to market responses. As an unapologetic academic, she happily admits that learning is her greatest passion.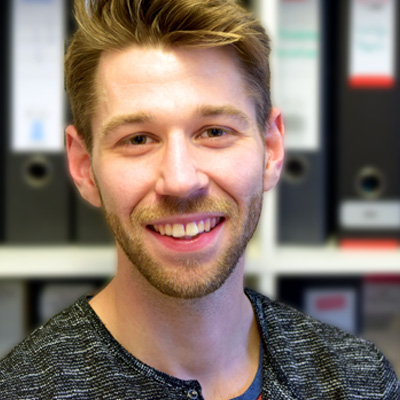 Florian Niederberger
Innovation
Ultra-organised and charming chemical engineer with a past in academic labs and production facilities. Florian is our go-to person for tricky problems, which he tackles with as much good humor as extraordinary sharpness. He has a memory like an elephant.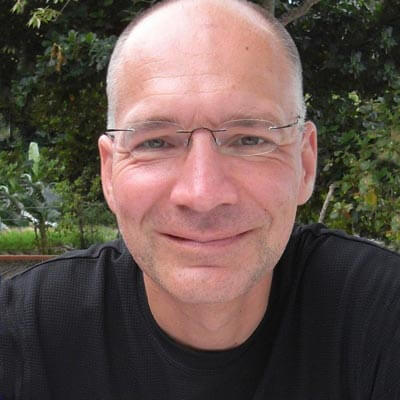 Dr. Hendrik Sabert
Innovation and Engineering
Brilliant at Everything. Previously McKinsey consultant, senior researcher at Sony in Japan, and CTO of a tech startup. Among his untold number of skills, Hendrik programs in any computer language. Somehow, he finds time to be a really lovely guy too.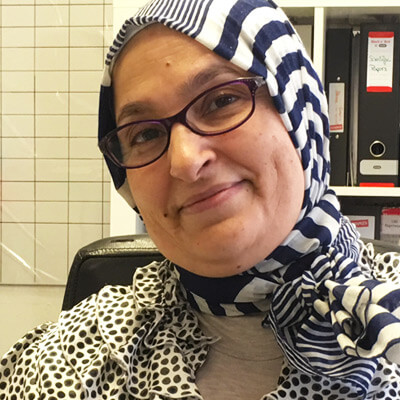 Naima Slilem
Chef and Product Design
Experienced and warm-hearted chef who doesn't get flummoxed by unusual catering requests or adventurous innovation projects. Juggles tortillas with salads, colourful smoothies and healthy cakes (plus colleagues messing up her kitchen).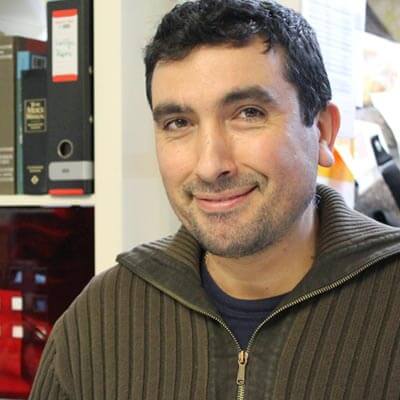 Quim Lopes
Pastry Chef and Logistics
Makes things happen without causing a whirl. All of a sudden, tricky on-time deliveries have been sorted out, or an elaborate birthday cake has been produced that matches anything you've ever seen on TV. Warms us every day with his lovely smile.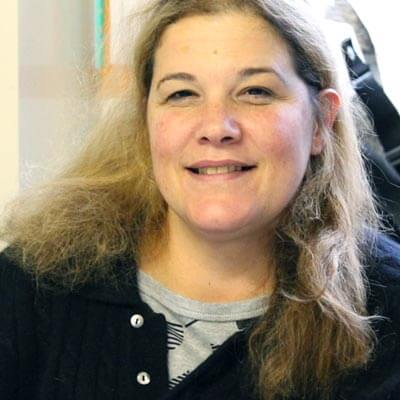 Teresa Lopes
Chef and Premises
Counts the knives and keeps the kitchen in top-notch order. Looks after our highest hygiene standards - even when it involves shouting at colleagues that don't follow the Rules. Cooks with a Portuguese twists and is never far away from a big laugh.
Dr. Khosro Ezaz-Nikpay
Director
Biochemist from Harvard who went to McKinsey and spent much of his time on Innovation. One of the founders of Zendegii and full of ideas - mostly crazy but every now and then there is a good one. A fiery, persuasive lover of healthy eating and chocolate.
Peter Freedman
Director
CEO of Global Consumer Goods Forum and a true gentleman. Passionate about finding healthy and environmentally sustainable solutions for consumers. Peter led McKinsey's global consumer practice and brings a wealth of insight and practical guidance to everything we do.
Andrew McKinlay
Marketing
Branding expert with big and small (but always successful) brands in his portfolio. Extensive experience from Sachi&Sachi and Nokia. Charming explorer of new marketing ideas, as well as of new ways of living healthily. Takes rugby very seriously.
Ray Huntzinger
Zendegii Fitness
Serial entrepreneur, passionate about nutrition and fitness. Zendegii guru who knows the minutiae of manufacturing. Formerly senior manager in banking and in logistics who left to start two boutique gyms in Leamington Spa and Harrogate.